2014 C200 Scholars
Thursday, June 5th, 2014 at 12:44 pm
We are excited to announce that our Scholar Network continues to grow and thrive!
C200 Scholars are young women, selected by C200 members while they are MBA or STEM graduate students, as the women we believe will be the next generation of women business leaders. With the leadership and support of Roz Alford and Karen Greenbaum, we have built a strong and connected network which aims to support these women as they navigate their career paths.

Welcome our New Scholars
Recently, we have invited sixteen extraordinary Scholars to join our network from UCLA, Tel Aviv University and The Technion University in Haifa, Israel. This impressive and diverse group of women inspired us with what they have already accomplished and their potential.
| | | | |
| --- | --- | --- | --- |
| Mavra Anjum | Rachel Brender | Denise Chen | Sarai Duek |
| Sally Elliott | Brenda Finkelstein | Adi Hanuka | Michal Lipschitz |
| Kristine Mayle | Shira Nemirovsky-Rotman | Orian Paz | Christine Russell |
| Shayma al Sharif | Zita Yu | Yael Zaidberg | Hadas Ziso |
Leadership Team
We have established a leadership team to facilitate our Scholar Network programs and ensure we are creating meaningful and lasting connections between C200 and our Scholars. Click the names below to see the profiles of these outstanding leaders. (You must be logged into the C200 website to view their profiles.)
Marinela Gombosev, Chair, C200 Scholar Network
Shang Saavedra, Leader, Scholar Engagement
Jenifer Fleury, Leader, Marketing and Communication
Tindley Gilbert, Leader, Councils/International
Gale Bowman, Leader, Councils/US
Blanca Lesmes, Leader, Scholars' Liaison for the C200 Foundation
Scholar Symposium
Our leaders worked hard to put together our first Scholar Symposium weekend in Los Angeles in late April which brought Scholars together for a weekend of connecting and learning with C200 members Roz Alford, Joan Herman, Jackie Kosecoff, Kimber Maderazzo, Larraine Segil and Christine Storey.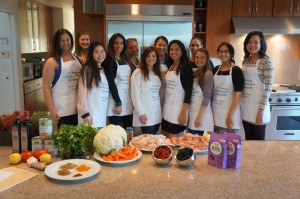 Your Support
Our impact is possible because of your contributions. By now you have likely received a letter from our Scholar Blanca Lesmes talking about the impact C200 has had on her. Blanca, Vivien and all of our Scholars personify the difference that you make through your gifts of treasure and time. If you would like to support the C200 Scholar Network and theC200 Foundation, please contact Meghan McRae at (312) 255-0296, extension 105.
Sincerely,
Larraine Segil, C200 Vice Chair and C200 Foundation Chair